Back
Pol Espargaro
Team

Repsol Honda Team

Nation

Spain

Date of birth

10/06/1991

Place of birth

Granollers, Spain
Growing up with brother Aleix within earshot of the Circuit de Catalunya, Pol Espargaro knew what riding for Repsol Honda meant before he was old enough to ride at all. It's a gig that carries weight and expectation – and typically of the Spaniard, he jumped at it.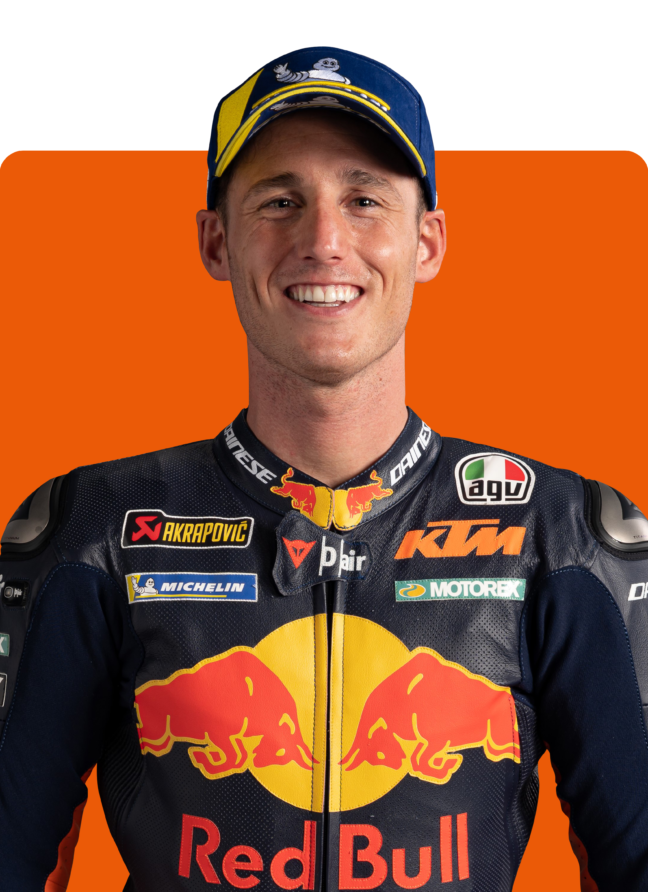 That Espargaro chose to leave KTM just as the Austrian manufacturer came good was predictable in one way, sad in another. The all-action Spaniard rides with an aggression that made him sure he could tame the tricky RC213V that seemingly only Marc Marquez can win on; if he had to turn his back on four years of toil to do it, then fine – particularly after none of KTM's three unexpected wins in 2020 landed in his lap.
Espargaro sees Marquez as the perfect teammate to really find his limit; if that takes him to the top step wearing Repsol orange, then even better.