Back
Valentino Rossi
Team

Petronas Yamaha SRT

Nation

Italy

Date of birth

16/02/1979

Place of birth

Urbino, Italy
The term 'living legend' is usually overused, but it's entirely appropriate in the case of Valentino Rossi. In his 26th world championship season, he's no longer a nailed-on podium finisher, race winner or genuine title threat. Does it matter? Not a bit.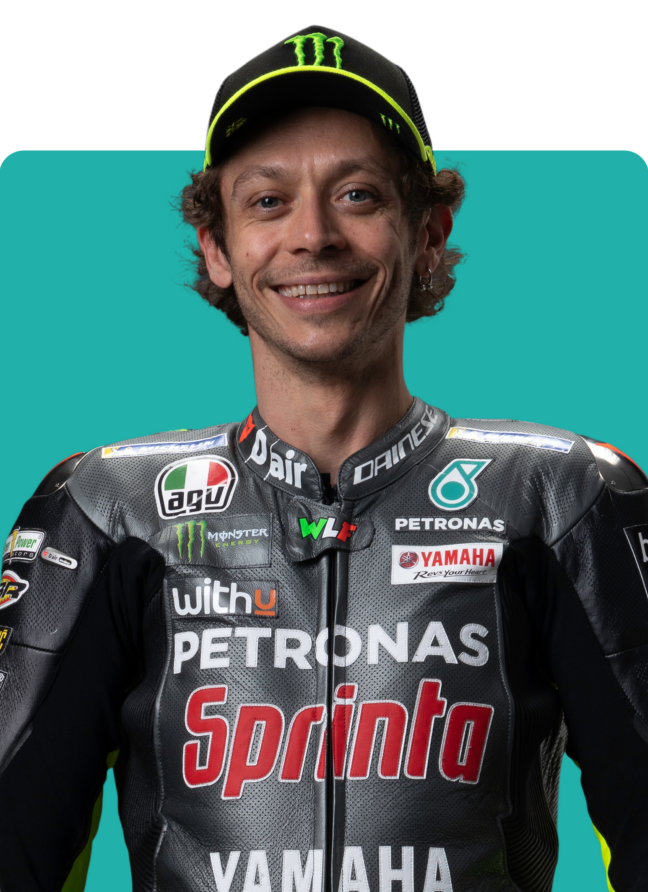 The statistics illuminating Rossi's brilliance can be blinding, but when you consider he was winning Grands Prix before eight of his 2021 rivals were born, his career is a remarkable tale of sustained success that would seem far-fetched if it wasn't true.
Rossi's racecraft, winning celebrations, riding style and countless other traits have been game-changers, while anyone makes a decent living from modern MotoGP should shake his hand – the sport's global popularity would be poorer without his impact.
Team management in MotoGP remains the final frontier, and that's a box he's set to tick, ensuring Rossi's impact lasts well after he hangs up the helmet – whenever that is.