We offer an extensive selection of suites based on size, track location and the overall experience you wish to create. But no matter which suite you choose, your guests can expect a truly unique hospitality experience that will be sure to get their hearts racing.

Take in the action over a single day or share the experience across three days with a transferable multi-ticket. With a unique blend of glamour, prestige and sophistication, our hospitality will leave a lasting impression on your guests.

View Hospitality Experiences Availability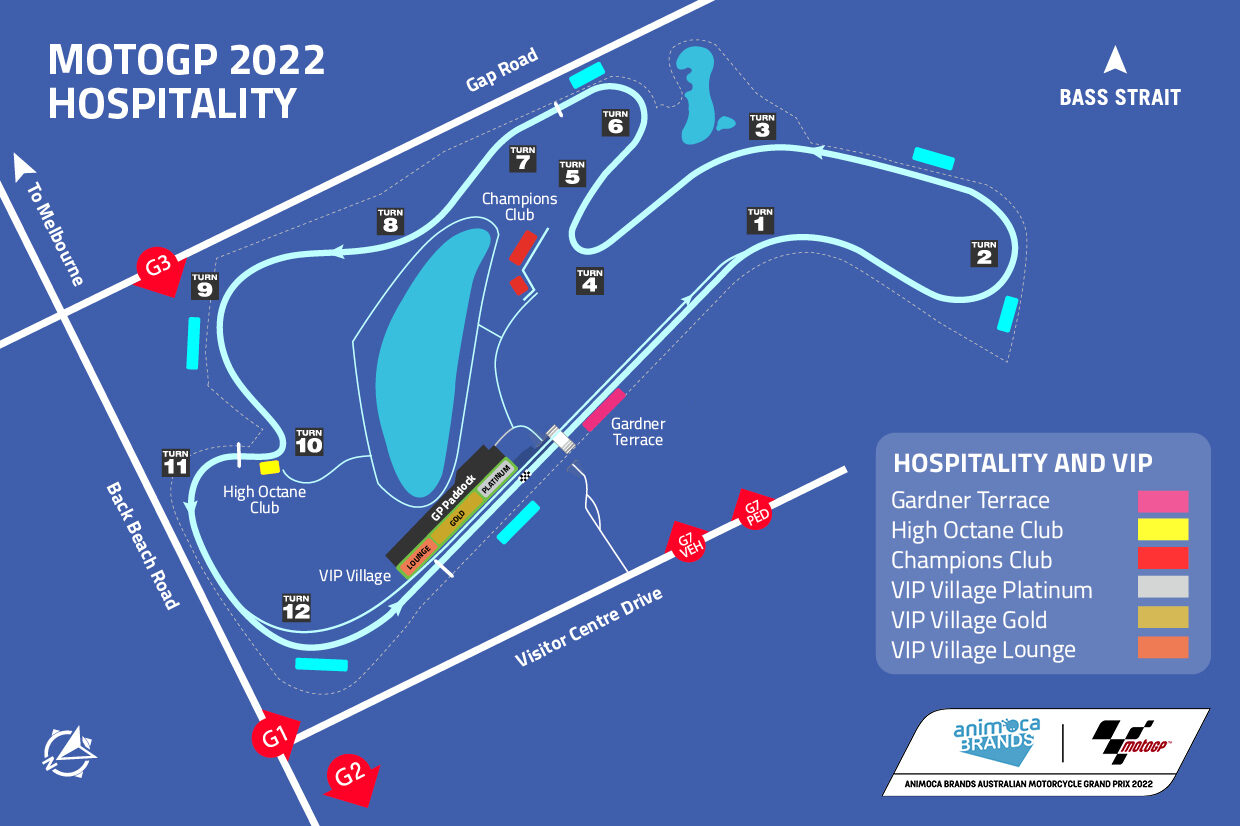 Hospitality Experiences map for the Animoca Brands Australian Motorcycle Grand Prix 2022.
Champions Club
Witness pole position power as champion riders go full throttle from the southern loop to Siberia, all from the edge of your seat within Champions Club, one of the most exciting vantage points to watch the first MotoGP™ race in three years at Phillip Island.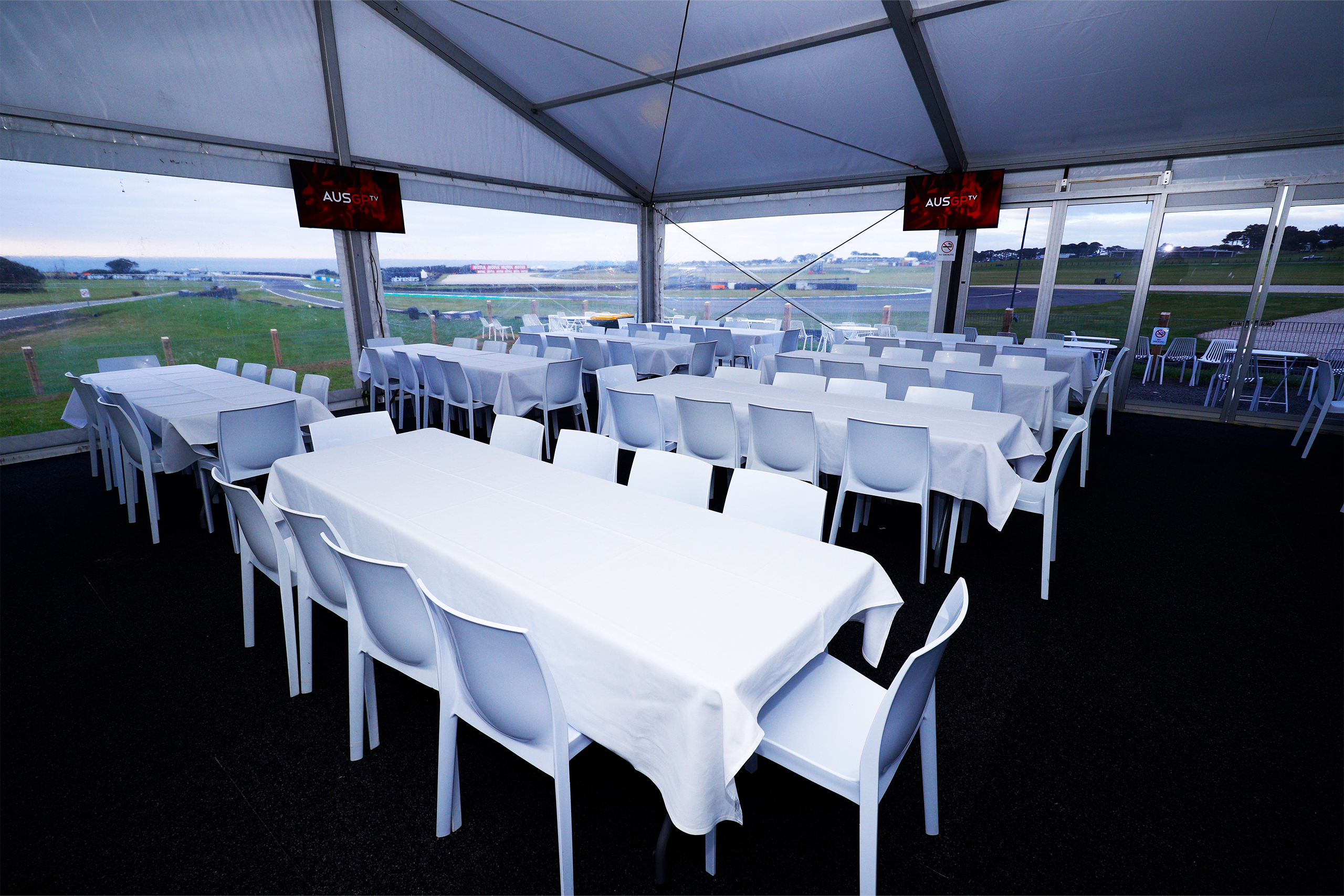 Explore Suite
Gardner Terrace
With unrivalled track viewing and VIP comfort, the new-to-market Gardner Terrace is a sure-fire way to impress guests. Take in the awesome spectacle of 340 kph speeds and slipstreaming from close range on the main straight as we welcome back MotoGP™ talent to Phillip Island.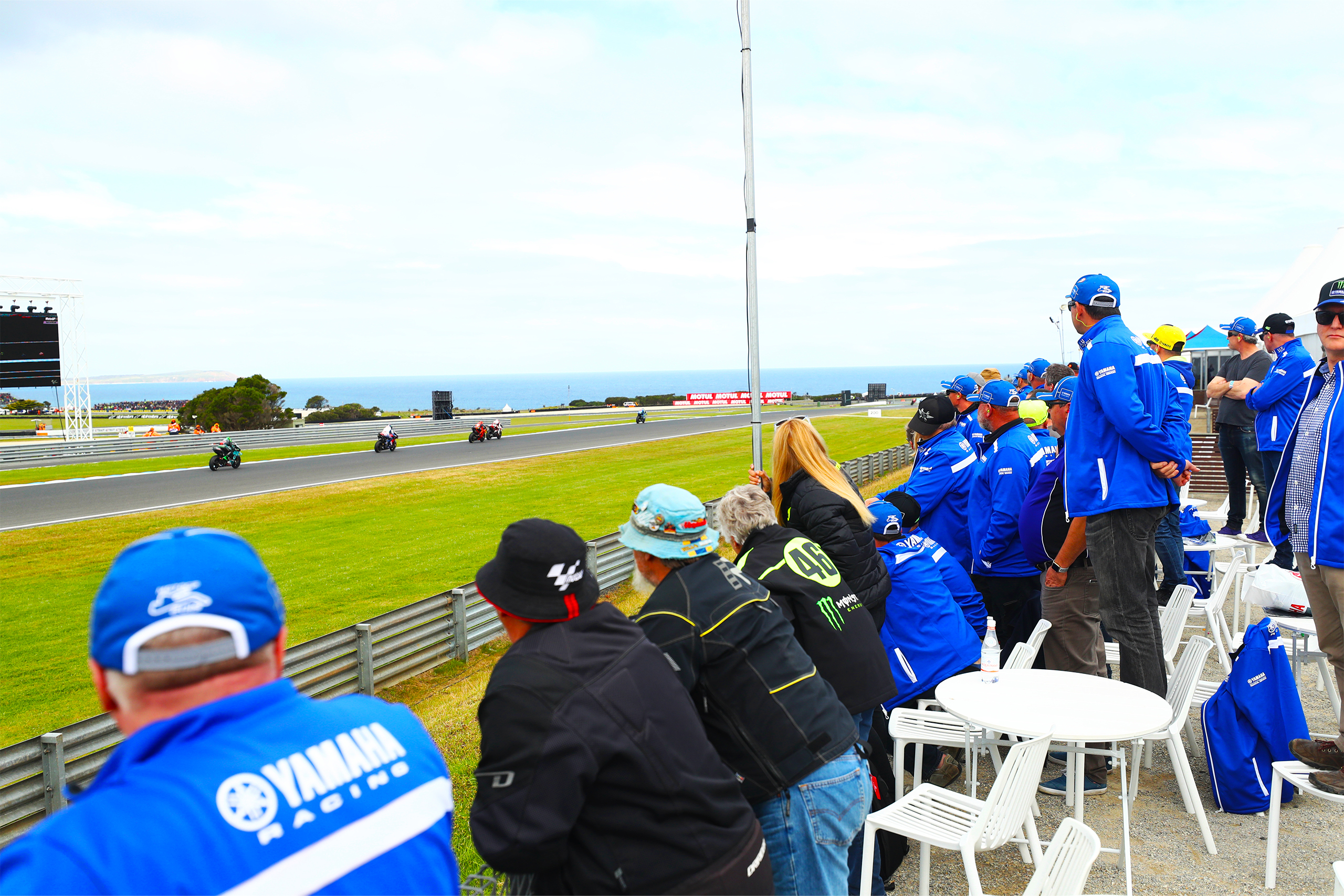 Explore Suite
High Octane Club
The highly sought-after High Octane Club provides prime viewing of riders pushing the limits. With sightlines across one of the island's prime overtaking spots, you too can experience the electrifying moment as riders crest Lukey Heights and descend into Turn 10, to battle it out through two of the circuit's most challenging turns.
Explore Suite
VIP Village™ Gold
The VIP Village™ Gold suites, located above the pits and team garages on Gardner Straight, are for the thrill-seekers offering white-knuckle view lines in the heart of the action, you won't miss a second as the world's best riders put on a show right to the very end.
Explore Suite
VIP Village™ Lounge
The VIP Village™ Lounge suite is situated over the Moto2™ and Moto3™ team garages. Offers a vibrant lounge environment and access to an outdoor balcony. Within close proximity to the action of Turn 12 via the pit roof bar, this is the perfect place to enjoy premium hospitality in a relaxed and social setting.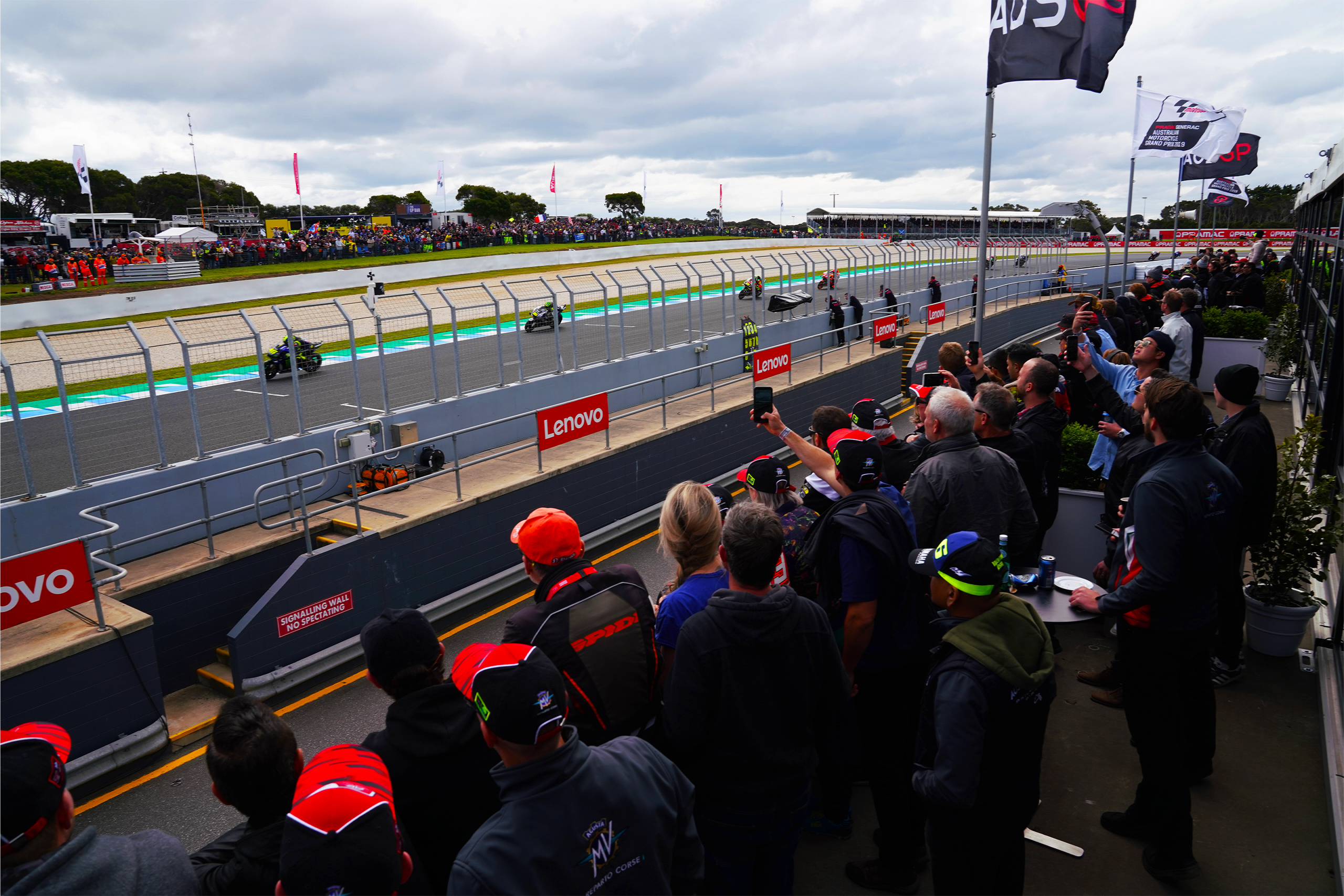 Explore Suite
VIP Village™ Platinum
VIP Village™ Platinum offers you the ultimate vantage point to witness world-class motor racing. Primely positioned above the MotoGP™ garages, you will experience every adrenaline-charged moment, from the electrifying start to the heart-stopping finish. It's life on the edge, back where we belong.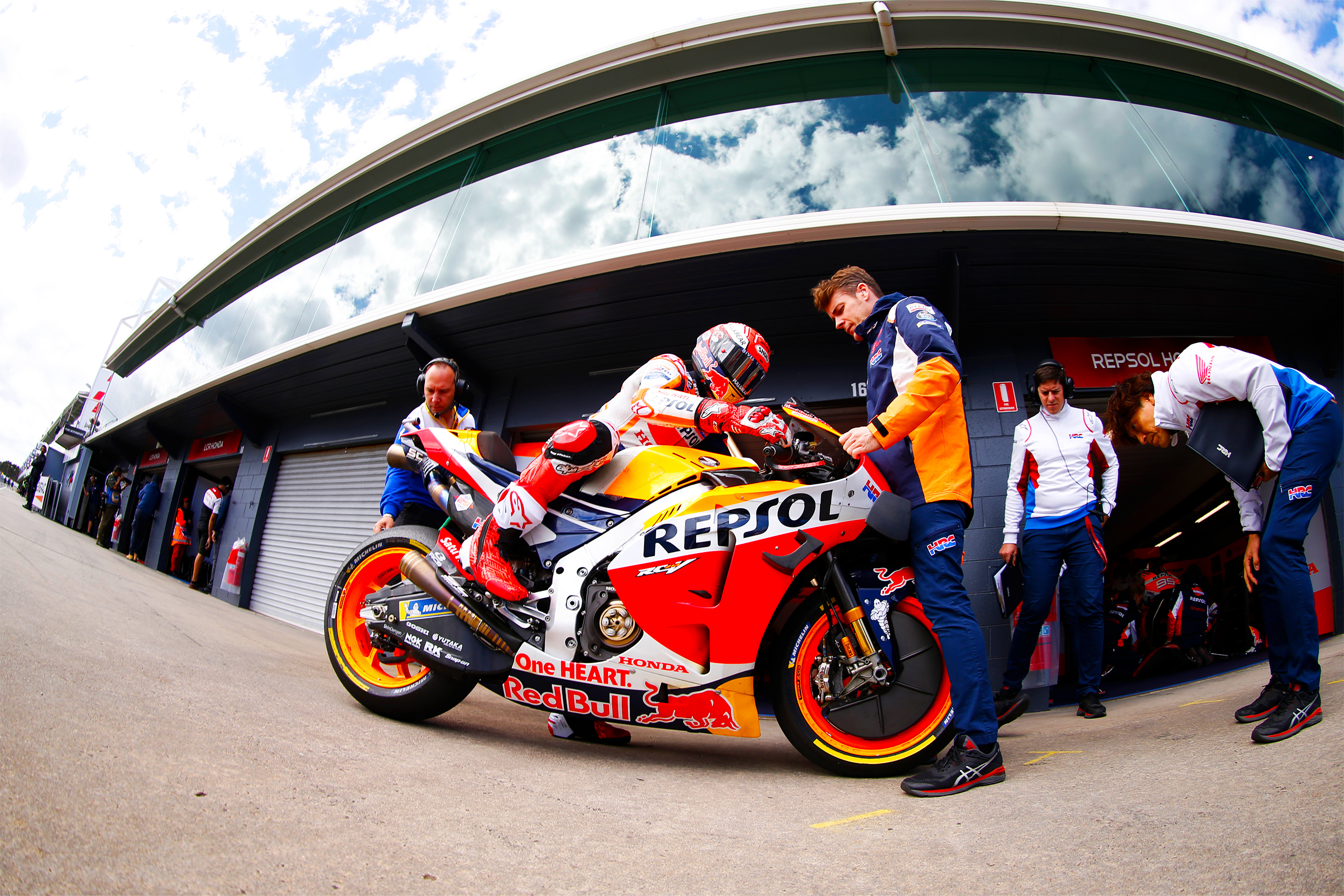 Explore Suite