Back
Alex Rins
Team

Team SUZUKI ECSTAR

Nation

Spain

Date of birth

08/12/1995

Place of birth

Barcelona, Spain
Across his MotoGP career, Alex Rins' improvement has been both notable and numerical – fifth in 2018, he was fourth a year later, then third in 2020. The one downside? Joan Mir, Rins' junior teammate in age and experience, vaulted past him to claim Suzuki's first world title in two decades.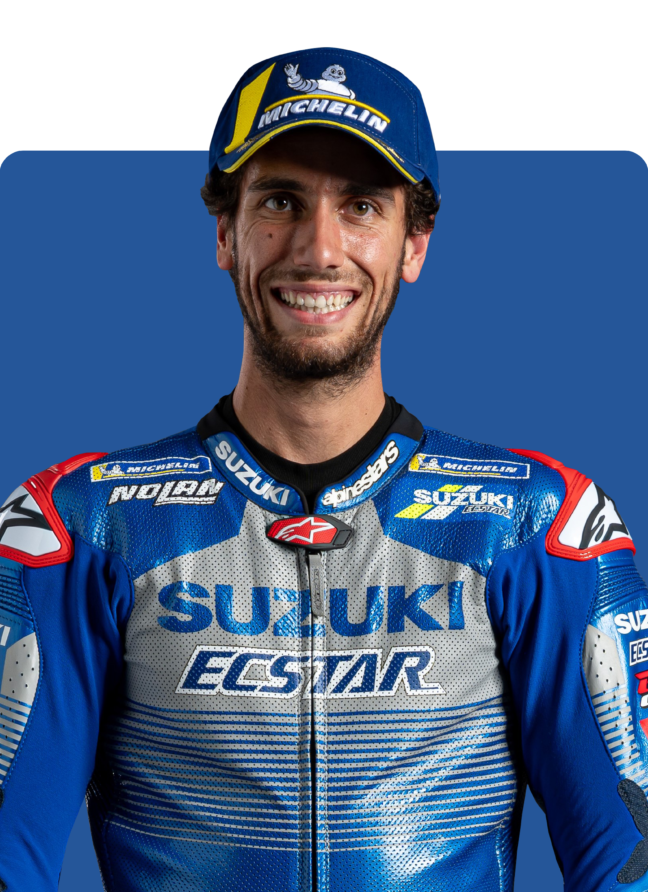 Rins adopts a striking super-smooth riding style that makes it look like he's not pushing that hard until you see the stopwatch, but the Spaniard was on the back foot before 2020 even got going, missing the opening race at Jerez after a qualifying crash left him with a fractured right shoulder.
Mixed in with the pain after he returned came days of pleasure, none more so than a third MotoGP victory at Aragon. But while his contribution helped Suzuki win the teams' title, it's never easy when the rider in the sister garage takes the trophy every racer covets.