Back
Miguel Oliveira
Team

CryptoDATA RNF MotoGP™ Team

Bike

KTM

Nation

Portugal

Date of birth

04/01/1995

Place of birth

Pragal, Portugal

Debut

Qatar, 2019 (KTM)
Intelligent, demanding (of himself) and thoughtful; Miguel Oliveira is a rider who takes an atypical approach to achieve the same goal as his rivals. The multi-faceted Portuguese is a man of many talents and myriad interests, and the busier he is, the better he seems to ride.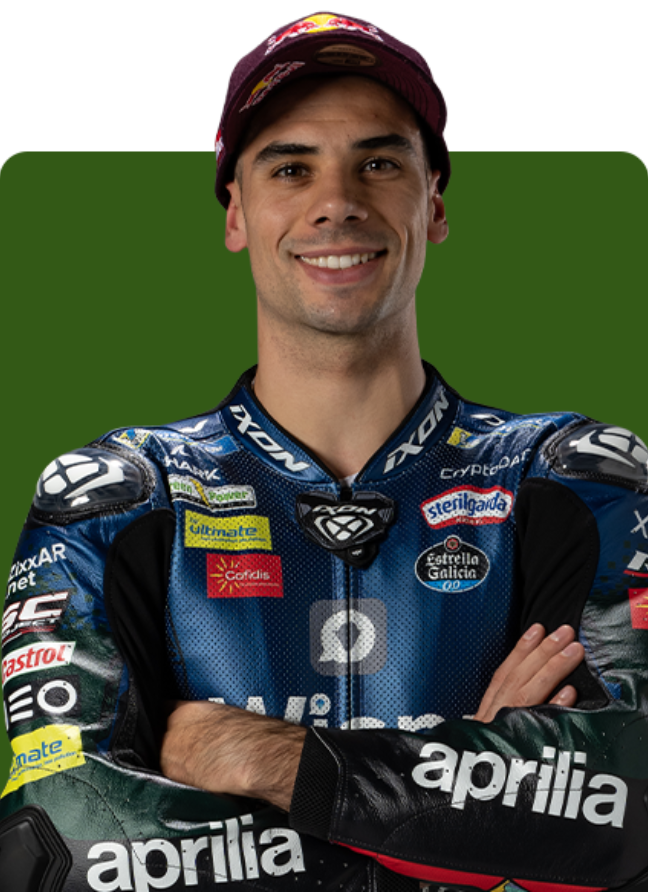 Australian Motorcycle Grand Prix Stats
Races:
0
Best Qualifying:
0
Best Race Result:
0
Podiums:
0
Oliveira likes things to be just right. If you're looking for improvisational brilliance and someone who makes order out of chaos, he's not your man; give him a good bike with a clear plan and a way to win, and he can look untouchable.
It seems improbable that the pride of Portugal hasn't raced a MotoGP bike at the Island before, but a scary 300km/h-plus FP4 crash in high winds in 2019 saw him miss the race with multiple injuries to both hands. It was a rare down day in Australia for Oliveira, who absolutely flew at the Island in the junior classes.