Back
Marc Marquez
Team

Repsol Honda Team

Bike

Honda

Nation

Spain

Date of birth

17/02/1993

Place of birth

Cervera, Spain

Debut

Qatar, 2013 (Honda)
If you ever wondered how much winning still means to Marc Marquez, find vision of his post-race interview following his victory in Germany in 2021. For a rider who averaged over eight wins per season from 2010-19 – read that sentence again – another victory surely wouldn't mean that much, would it?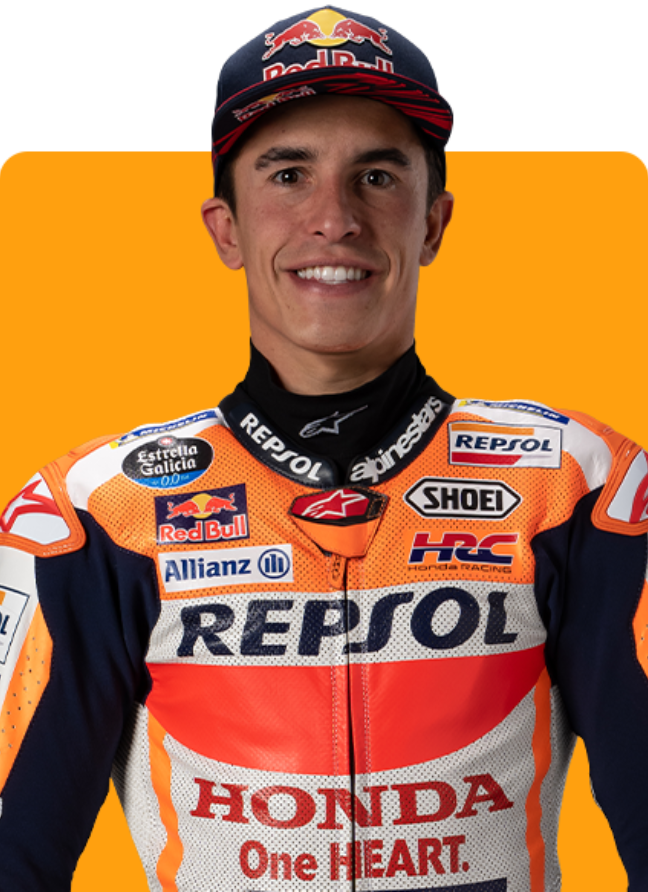 Australian Motorcycle Grand Prix Stats
Races:
7
Best Qualifying:
Pole (2014, 2015, 2016, 2017, 2018)
Best Race Result:
1st (2015, 2017, 2019)
Podiums:
3 (1st: 2015, 2017, 2019)
Since the statistical absurdity of his 2019 campaign – 19 races, 18 podiums, 12 wins, a sixth MotoGP title – Marquez has faced obstacles at every turn since he broke his right arm at the Jerez 2020 season-opener. Get injured, recover. Come back, get hurt again. When his body complies, races like Germany 2021 are the result – and the emotions that greet his successes these days show the mental anguish he's kept bottled inside.
Marquez's Australian MotoGP record is one of absolutes; he either wins it or bins it. Amazingly, he's never finished a premier-class Island race in any position besides first.