Back
Enea Bastianini
Team

Ducati Lenovo Team

Bike

Ducati

Nation

Italy

Date of birth

30/12/1997

Place of birth

Rimini, Italy

Debut

Qatar, 2021 (Ducati)
Known as 'The Beast', Enea Bastianini's tyre-whispering template to success is more a thing of beauty. It's a style that has propelled him to the podium's top step; it's also one that was perfected after his early-career promise stagnated.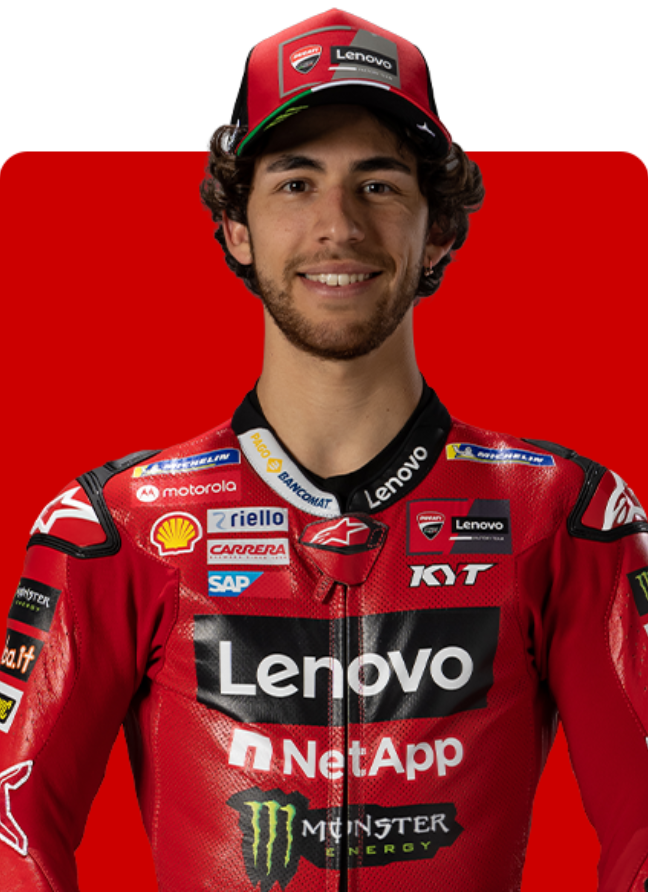 Australian Motorcycle Grand Prix Stats
Races:
0
Best Qualifying:
0
Best Race Result:
0
Podiums:
0
Second in just his seventh Moto3 race in 2014, Bastianini was only intermittently near the front for the next four years, and produced few performances of note in Moto2 in 2019. But three wins a year later saw him grab the intermediate-class crown, and a rookie MotoGP season of converting lowly grid slots into strong results in 2021 culminated in podiums at Misano, his pace on worn Michelins defying logic.
That same soft touch saw Bastianini to victory in Qatar to open 2022, and he's marked himself as a man to watch as the laps wind down, especially if he's in position to strike in the shadows of the chequered flag.