Back
Aleix Espargaro
Team

Aprilia Racing

Bike

Aprilia

Nation

Spain

Date of birth

30/07/1989

Place of birth

Granollers, Spain

Debut

Indianapolis, 2009 (Ducati)
Aleix Espargaro has heard it all before. He's been around too long and achieved too little. He's had his chances and not capitalised on them. And yet the Spaniard grits his teeth and rips the throttle open harder, and finally – belatedly – things are turning around.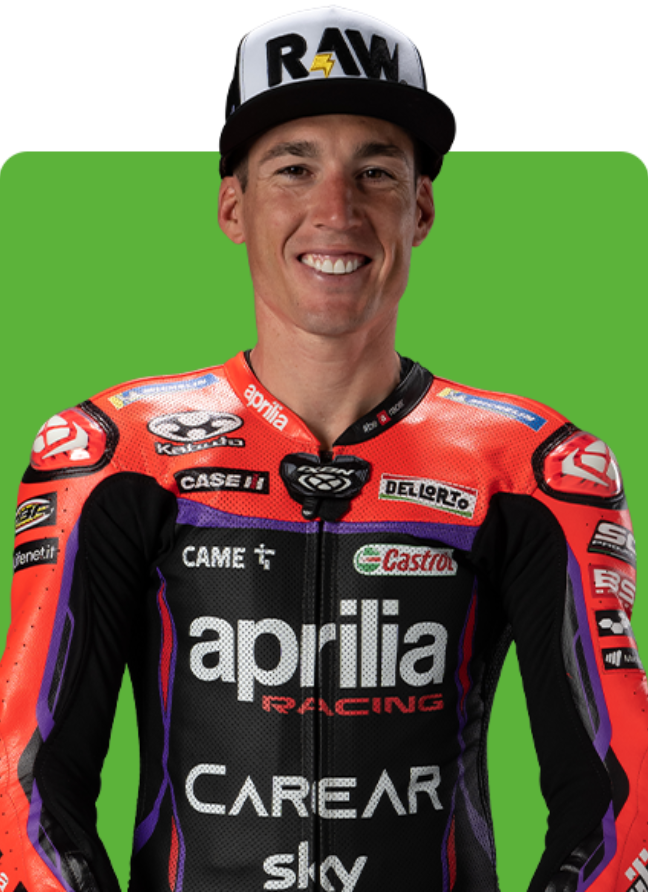 Australian Motorcycle Grand Prix Stats
Races:
9
Best Qualifying:
4th (2016)
Best Race Result:
8th (2010)
Podiums:
0
Espargaro has been with Aprilia through some desperate times since their relationship began in 2017, and it feels right that he should still be there as the Italian manufacturer looks to leave the back of the pack to fight for meaningful results more regularly. Espargaro's 2021 season, which featured Aprilia's first MotoGP podium at Silverstone, was his best in seven years – and it seems better is on the horizon.
Espargaro is as insanely fit and feisty as ever, and few would be disappointed if the only rider on the grid not to win in a race in any world championship class rights that wrong soon.